Dalkey Garden School and Mornington Garden on Nationwide Wednesday 6 December 7pm.
Christmas Wreath workshop Saturday 2/9 December 2023 10-1pm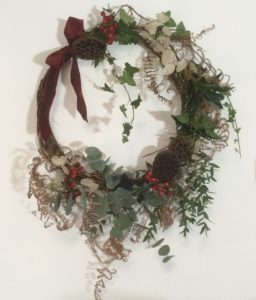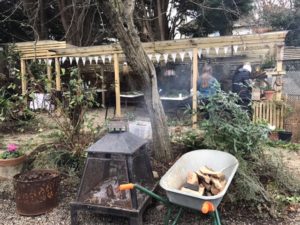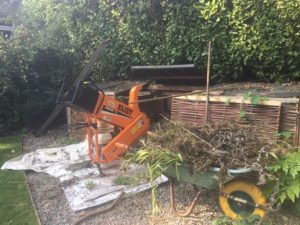 Getting rid of weeds now saves so much grief later on
Hoeing now, disturbs slug eggs, reducing their population, reducing loss of baby shoots.

A most popular tool! The double action Oscillating Hoe has an outstanding reputation for being fast and effective.  Also called the stirrup hoe.
How to use: Stand in an upright position holding the long handle. Move the hoe backwards and forwards using small movements (10-15cms) so that the hinged bladed moves back and forwards in the soil. The blade is parallel to the ground and cuts the weeds off at the root.
The blade of the oscillating hoe works parallel to the ground.
Weeds are undercut by pushing/pulling the sharp blade through the top layer of the soil.
Effect – weeds cut off and soil surface loosened for better air/water penetration.
Blades are made of high tempered spring steel to stay sharp.
Hoe widths available: 125mm & 85mm (other on request).
Blades are screwed on for easy replacement.
Price does not include delivery
---
Mornington Garden

 will reopen  in 2024 to small groups and individuals for garden tour with morning coffee or afternoon tea.

Booking is essential
Mobile: 087-2256365
Email: dalkeygarden@gmail.com
Annmarie
Mornington Garden No dig
Botanical Mono Printing and Sketching in the Garden June 2108
Mornington May 17 2018
Book now for this is the second time to run this very popular workshop.An exciting introduction for  beginners to the fundamental skills of plaster casting. Deirdre will take you through her unique process of capturing flowers and foliage in plaster.  Create your own fossils from Annmarie's wonderful Mornington Garden full of specialist plants and flowers. You will take away at least  two marvellous unique works of art .  A maximum of 8 people, per workshop, this includes all flowers, materials, tools,refreshments and lunch are provided.Next workshop Saturday 22 July    10 – 4pm.