Pottage Workshop Saturday 15 February  10 - 1pm
Spring  Gardening Classes - Thursday 30  January 10 - 1 pm .
Spring session        Thursday 30 January (2nd last day of winter)
for 6 weeks.
Midterm 20 February finishing up on March 12.
Spring/summer session   Thursday 2 April for 6 weeks.
Easter Holidays 16 & 23 April finishing up on Thursday 21 May.

Saturday 14 March
in the Botanical Gardens Glasnevin
Contact

the RHSI for  booking   on line     www.rhsi.ie     or  01 4937154
 Saturday 29th February 2020    Contact info@glda.ie  or 085 8760203
Osslating Hoes back In Stock
OSCILLATING OR STIRRUP HOE - FANTASTIC WEEDING TOOL.
Our most popular tool! The double action Oscillating Hoe has an outstanding reputation for being fast and effective.  Also called the stirrup hoe.
How to use: Stand in an upright position holding the long handle. Move the hoe backwards and forwards using small movements (10-15cms) so that the hinged bladed moves back and forwards in the soil. The blade is parallel to the ground and cuts the weeds off at the root.
The blade of the oscillating hoe works parallel to the ground.
Weeds are undercut by pushing/pulling the sharp blade through the top layer of the soil.
Effect - weeds cut off and soil surface loosened for better air/water penetration.
Bllades are made of high tempered spring steel to stay sharp.
Hoe widths available: 85mm - 125mm (other on request).
Blades are screwed on for easy replacement.
Mornington Garden No dig
Botanical Mono Printing and Sketching in the Garden June 2108
Ants in the Garden
Are ants in the garden bad? The good and bad news about ants and plants. Just as a weed is a plant growing in the wrong place, insects in the wrong place are pests. Ants play a very important role in the ecology of your garden for good and for not so good. ... Ants are predator and prey since they eat the eggs of many insects and serve as food for birds, lizards, and other beneficials. Their tunnels aerate the soil and allow water and nutrients to flow directly to the plant roots. They also distribute seeds by storing them in their tunnels. The caterpillars of some butter­fly groups - read more on Blog page
Mornington May 17 2018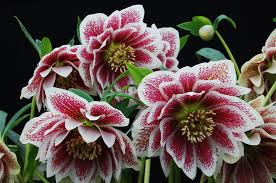 What to do Might do in February:
Come to the Pottage Workshop on Saturday 15 February.
Get rid of those perennials weeds now and

hoe your paths on dry days.Though dandelions

are a fantastic source of early pollen for our bees.

Later in month start cutting back perennial grasses, if the soil is very cold and wet delay dividing as these are not their favoured conditions.
Check your dahalia tubers, also go to the garden centres and choose a couple of new ones to add excitement to your vase in September.
Go through you seed packets, there is a lot of information on them as to what to when to plant, here are some suggestions.
Kale.
Sweet peas.
Tomatoes.
Salvias.
Wild flowers seeds
Board Beans

Onion

In the ground parsnip, broad beans,peas.
Start chitting potatoes.
Check on out door containers , drying out can be a problem.
Dead head violas, cyclamen to prolong enjoyment
Finish pruning fruit trees and bushes, don't prune cherries until the sap is rising.
Still time to plant bare rooted trees and shrubs.
Have small water sources in your garden for our garden visitors who are beginning to wake up now.If you are tidying up leaf litter etc be aware you could have hopefully have some precious sleepers there , be gentle.
Snowdrops are popping up now, there are lots of gardens opening now to show off their displays , Such as Altamont in Carlow
Burtown Gardens, Huntington Castle and Shankill Castle, Woodville Walled Garden, Powerscourt, Mount Usher The botanical gardens Glasnevin and Kilmacurragh to name just a few.