Botanical Mono Printing and Sketching in the Garden June 2108
Ants in the Garden
Are ants in the garden bad? The good and bad news about ants and plants. Just as a weed is a plant growing in the wrong place, insects in the wrong place are pests. Ants play a very important role in the ecology of your garden for good and for not so good. ... Ants are predator and prey since they eat the eggs of many insects and serve as food for birds, lizards, and other beneficials. Their tunnels aerate the soil and allow water and nutrients to flow directly to the plant roots. They also distribute seeds by storing them in their tunnels. The caterpillars of some butter­fly groups - read more on Blog page
Mornington May 17 2018
Mornington Garden No dig
Upcoming Events
Plein Air Oil Painting
25 August 2018
10am – 4pm
Orlagh Murphy
Orlagh Murphy is based in Co Cavan and started concentrating in 2010 on her studio practice after working freelance as an interior decorative artist in the US, Italy, Japan, UK and Ireland.  Orlagh now lives in a very rural area of Co Cavan and this has formed the basis for her work to date. The inspiration comes from an area of about 4-8sq kilometres comprising of farmland, river, lake and bogland which surround her home, she also produces work from Sligo, Mayo and West Cork always in a direct response to the seasons.
Botanical Plaster casting with Dee Crofts. Saturday 23 June 10 – 4 pm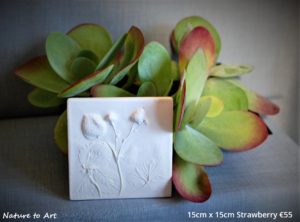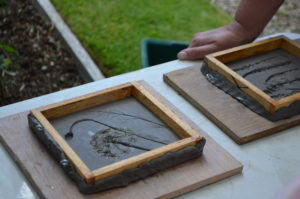 We ran this workshop twice last summer and the response to not only learning and creating a unique piece of art was fantastic. Lunch is included in this workshop.
Again all materials are included. We ran this workshop last year and we had a fantastic day creating plaques and learning in a very social and enjoyable way.