Spring classes commence on Thursday 10 and Saturday 12 February 2020,in Mornington Garden. Gardening classes via Zoom can be arranged for groups. Contact Annmarie for further information dalkeygarden@gmail.com
Getting rid of weeds now saves so much grief later on
Hoeing now, disturbs slug eggs, reducing their population, reducing loss of baby shoots.

A most popular tool! The double action Oscillating Hoe has an outstanding reputation for being fast and effective.  Also called the stirrup hoe.
How to use: Stand in an upright position holding the long handle. Move the hoe backwards and forwards using small movements (10-15cms) so that the hinged bladed moves back and forwards in the soil. The blade is parallel to the ground and cuts the weeds off at the root.
The blade of the oscillating hoe works parallel to the ground.
Weeds are undercut by pushing/pulling the sharp blade through the top layer of the soil.
Effect – weeds cut off and soil surface loosened for better air/water penetration.
Blades are made of high tempered spring steel to stay sharp.
Hoe widths available: 125mm & 85mm (other on request).
Blades are screwed on for easy replacement.
Price does not include delivery
---
Mornington Garden

 will reopen open in 2022 to small groups for garden tour with morning coffee or afternoon tea.

Booking is essential, we will be abiding with all  gov.ie regulations
Mobile: 087-2256365
Email: dalkeygarden@gmail.com
Annmarie
Mornington 1st August 2020
---
Pruner designed for smaller hands
---
Designed for those with smaller hands who may prefer a smaller, lighter pruner.
It's comfortable to use yet every bit as sturdy and powerful as any other of the Felco pruners.
This great tool is ideal for small pruning work such as grape vines, shrubs and young trees, it is also the first choice of many florists. The anvil blade is screw-mounted for easy replacement. The shorter blades facilitate closer cutting to the stem of the plant.
Mornington Garden No dig
Botanical Mono Printing and Sketching in the Garden June 2108
Mornington May 17 2018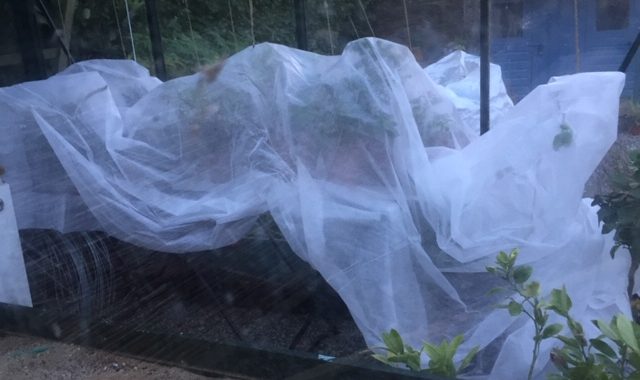 Some tasks you could do or might do now:
Start with a plan./ wish list . Do your best to source organically produced seed, free from environmentally disruptive chemicals such as neonics that have been linked with the decline of pollinating insects. Annual flowers, choose your 3 favourite that are maybe hard to sourc in a garden centre.Early in the month, sow onion seed in an indoor propagator.
Take hardwood cuttings from deciduous and ever green shrubs, such as forsythia, viburnum,lavender, box hedging, rosemary.
Clear away soggy, collapsed stems of perennials and compost them – plants like sedum be careful of any new growth, but their dried out flower heads do have appeal.
Move dormant plants that are in the wrong place to more suitable sites.Check tree and shrub stakes to make sure that any ties are secure but not causing damage by rubbing. Bare rooted trees and shrubs can be planted, but not if the soil is frozen, keep a check on watering.
Check dahalia and cana tubers to make sure they are not drying out.Check that small alpines don't become smothered by fallen leaves and other wind-blown debris
Pruning whatever the plant, you should always start by removing dead, dying or damaged branches. Don't prune early flowering clematis and shrubs now, or you won't get any flowers.It is best to leave shrubs such as hydrangeas and buddleia until late winter.Apple and pear trees can be pruned now cutting no more than 20 per cent off all over — so that regrowth is even.Pruning stimulates new growth.Prune blackcurrants, gooseberries and redcurrants to maintain a productive framework. You can use pruning as hard wood cuttings to make new shrubs. Don't prune plumb, cherry or other stone fruit trees, until late spring.
Aerate your compost heap. Use an old broom handle , punch holes and stir it up creating air vents, or turn with a fork. For compost to break down, moisture ( not soaking)aeration , will stimulate the microbes , bacteria, fungi who turn our scraps into Browne Gold.
It is easier to spot perennial weeds now and remove, so start hoeing and digging.
Provide water,for visiting creatures, squirrel proof bird feeders and hideaways for hibernating hedgehogs.Urban foxes eat earthworms, insects, fruit and vegetables and a wide variety of both domestic wild birds and mammals. Also, insects include large numbers of beetles, cut worms (the larvae of noctuid moths, which they get off lawns on wet nights), and both larval and adult craneflies.So don't feed them from your kitchen table. They also keep vermin at bay.
Protect non hardy plants, frost can enter a green house, on fine days open vents and check on watering, as even though very little is required Pelargonium spp will befit.
Avery HappyGardening New Year ps if you want to stay fit, healthy, GARDEN.