Dalkey Gardening School is both practical and theory based. Classes are relaxed, social and practical. The emphasis is on getting out and enjoy growing.
The Schools philosophy is "Leave Behind not Footprints but Hand Prints." It is what we do for the environment that counts. Our gardens together matter and how we garden matters.
 "The opportunity to return to my passion, for weeding, picking flowers, enjoying shadows of  the magical shapes of trees and plants, watching things grow. While the children were growing, the garden was always my sanctuary and I needed to know more. I wanted to know the names of the creatures and flora in my garden, and how to be a better gardener. We are only passing through this world, leaving large Foot Prints--not all good. It doesn't have to be that way. How we garden matters, and if we have the opportunity, we can make a difference to our environment by leaving Hand Prints leading to a more sustainable future. The journey is remarkable, an adventure. I have learned and gained so much I want to share it. I feel obligated to share it; not keep it for myself. Annmarie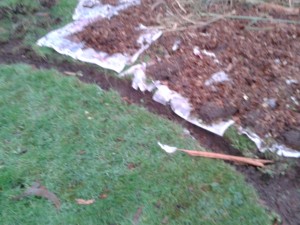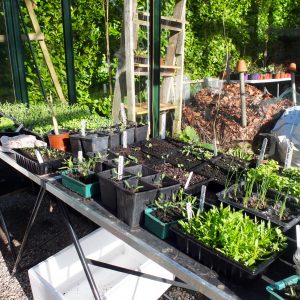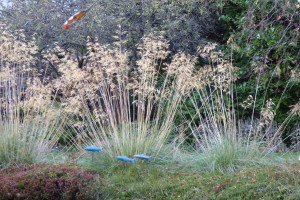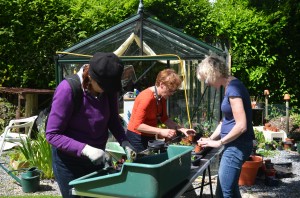 Tasting your own tomatoes, cooking your own potatoes, making your own flower bouquets for friends, nothing but joy. This is what you will learn to do, in a relaxed social way. The emphasis is on Therapeutic Gardening, growing your own in a beautiful way.
Congratulations!
Dalkey Garden School has been rewarded for its contribution through teaching students sustainable gardening methods.