The Schools philosophy is "Leave Behind not Footprints but Hand Prints." It is what we do for the environment that counts. Our gardens together matter and how we garden matters. Dalkey Garden School is both practical and theory based. Classes are relaxed, social and practical. The emphasis is on getting out and enjoy growing.
Tasting your own tomatoes, cooking your own potatoes, making your own flower bouquets for friends, nothing but joy. This is what you will learn to do, in a relaxed social way. The emphasis is on Therapeutic Gardening, growing your own in a beautiful way.
Congratulations!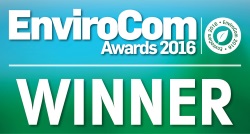 Dalkey Garden School has been rewarded for its contribution through teaching students sustainable gardening methods.