Spring Gardening 2023
There is still availability on the Thursday morning classes.
Drop Annmarie an email: dalkeygarden@gmail.com or m. 087 2256365
Getting rid of weeds now saves so much grief later on
Mornington Garden No dig
Botanical Mono Printing and Sketching in the Garden June 2108
Mornington May 17 2018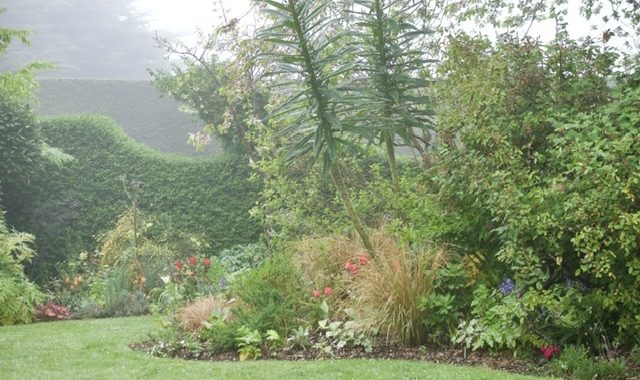 Greetings fellow Gardeners,
The winter and all it brings has arrived. Snow on the ground covers a lot, the cold also kills unwanted bugs and helps the soil.
Put your feet up and complete your Santa letter to include a favourite gardening book, a good weeding tool, seeds for all your favourite flowers and of course vegetables. A heated propagator,a really nice pot and a gardening course.When you can, go and check that your water troughs are not frozen, so the little creatures that visit you garden have a drink. Then pour yourself some mulled wine- there are also some excellent non alcholic beverages available, dream of what your garden will look like in the future.
Have a very Happy and Holy Christmas, see you next Year .
Annmarie

 
What to do in December
Harvest your Brussells sprouts for your Chridtmas Dinner.
Make a wreathe using Willow or Cornus alba as a base. Cover it with moss or lots of ivy, old mans beard – Clematis vitalba. String cranberries, dried roses using fine wire, bright ribbons, dried fruit, pine cones sprayed white or gold or silver.Poppy seed heads, tiny Poinsettia, twigs covered in lichens
Clear out your shed, clean your tools. Buy an Osslating hoe – I have some in stock, great gift.
Choose 3 annual flowers you love, order the seeds.
List the veg you eat, order their seeds.
Check your tree ties.
Tender plants check they are protected.
Water available for visitng creatures.
Plant all those bulbs you have now, make sure you include tulips.
Collect and compost your leaves, you will be glad to have them  later in the year.