Mornington Garden open in aid of the RNLI Sunday 14 2023 from 2pm.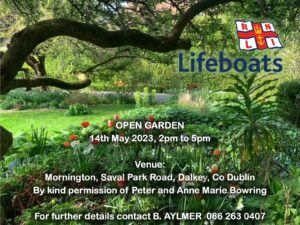 Getting rid of weeds now saves so much grief later on
Hoeing now, disturbs slug eggs, reducing their population, reducing loss of baby shoots.

A most popular tool! The double action Oscillating Hoe has an outstanding reputation for being fast and effective.  Also called the stirrup hoe.
How to use: Stand in an upright position holding the long handle. Move the hoe backwards and forwards using small movements (10-15cms) so that the hinged bladed moves back and forwards in the soil. The blade is parallel to the ground and cuts the weeds off at the root.
The blade of the oscillating hoe works parallel to the ground.
Weeds are undercut by pushing/pulling the sharp blade through the top layer of the soil.
Effect – weeds cut off and soil surface loosened for better air/water penetration.
Blades are made of high tempered spring steel to stay sharp.
Hoe widths available: 125mm & 85mm (other on request).
Blades are screwed on for easy replacement.
Price does not include delivery
---
Mornington Garden

 will reopen open in 2023 to small groups for garden tour with morning coffee or afternoon tea.

Booking is essential
Mobile: 087-2256365
Email: dalkeygarden@gmail.com
Annmarie
Mornington Garden No dig
Botanical Mono Printing and Sketching in the Garden June 2108
Mornington May 17 2018
What to do in October.
Sart a compost bin.

Cut the edges of your lawn.
Trim your hedges tender keep them looking smart for winter.
Continue to plant spring bulbs, in the ground

and containers.
Keep on top of weeds, use an osslating hoe – no bending.
Begin mulching areas in your garden which you have tidied .
Slow down on watering indoor plants.
Take cuttings of Pelargoniums growing in the ground.
Move tender plants into a protective area – porch, greenhouse.
Order your garlic and onion sets- don't use produce from your vegetable baskets they can sometimes be sprayed with an inhibitor.