Classes Autumn /Spring 2023/2024 Thursdays October 5/12/19 February 1/8/15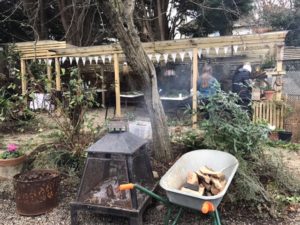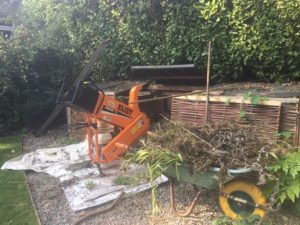 Getting rid of weeds now saves so much grief later on
Hoeing now, disturbs slug eggs, reducing their population, reducing loss of baby shoots.

A most popular tool! The double action Oscillating Hoe has an outstanding reputation for being fast and effective.  Also called the stirrup hoe.
How to use: Stand in an upright position holding the long handle. Move the hoe backwards and forwards using small movements (10-15cms) so that the hinged bladed moves back and forwards in the soil. The blade is parallel to the ground and cuts the weeds off at the root.
The blade of the oscillating hoe works parallel to the ground.
Weeds are undercut by pushing/pulling the sharp blade through the top layer of the soil.
Effect – weeds cut off and soil surface loosened for better air/water penetration.
Blades are made of high tempered spring steel to stay sharp.
Hoe widths available: 125mm & 85mm (other on request).
Blades are screwed on for easy replacement.
Price does not include delivery
---
Mornington Garden

 will reopen open in 2023 to small groups for garden tour with morning coffee or afternoon tea.

Booking is essential
Mobile: 087-2256365
Email: dalkeygarden@gmail.com
Annmarie
Mornington Garden No dig
Botanical Mono Printing and Sketching in the Garden June 2108
Mornington May 17 2018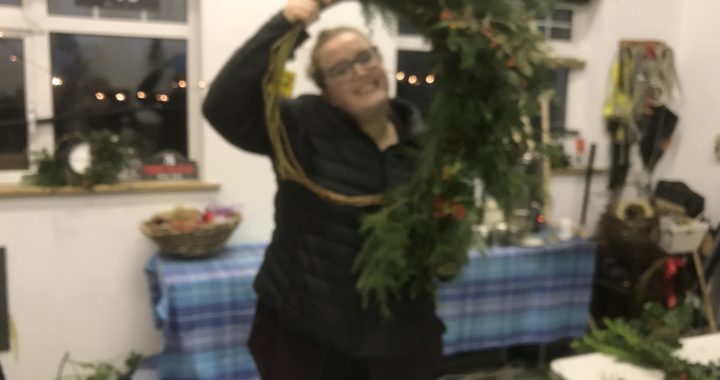 Greetings fellow Gardeners,
Because of some building work, being carried out in the garden, I am unable to host a Christmas Workshop this year, which I really will miss as it is our way of a small Christmas celebration.
Also I would really would like to thank my Garden visitors, my Garden Volunteers, and my amazing inspiring Students. All of you are the reason why I do what I do. Appreciating our tenderer and gentle environment, really appreciating what is happening beneath our feet, what it gives us, is so fantastic, thank you.
Have a very Happy and Holy Christmas, see you next Year .
Annmarie
What to do in December
Harvest your Brussells sprouts for your Chridtmas Dinner.
Make a wreathe using Willow or Cornus alba as a base. Cover it with moss or lots of ivy, old mans beard – Clematis vitalba. String cranberries, dried roses using fine wire, bright ribbons, dried fruit, pine cones sprayed white or gold or silver.Poppy seed heads, tiny Poinsettia, twigs covered in lichens
Clear out your shed, clean your tools. Buy an Osslating hoe – I have some in stock, great gift.
Choose 3 annual flowers you love, order the seeds.
List the veg you eat, order their seeds.
Check your tree ties.
Tender plants check they are protected.
Water available for visitng creatures.
Plant all those bulbs you have now, make sure you include tulips.
Collect and compost your leaves, you will be glad to have them later in the year.