Botanical Mono Printing and Sketching in the Garden June 2108
Ants in the Garden
Are ants in the garden bad? The good and bad news about ants and plants. Just as a weed is a plant growing in the wrong place, insects in the wrong place are pests. Ants play a very important role in the ecology of your garden for good and for not so good. ... Ants are predator and prey since they eat the eggs of many insects and serve as food for birds, lizards, and other beneficials. Their tunnels aerate the soil and allow water and nutrients to flow directly to the plant roots. They also distribute seeds by storing them in their tunnels. The caterpillars of some butter­fly groups - read more on Blog page
Mornington May 17 2018
Mornington Garden No dig
Upcoming Events
We learn through fun and it is an opportunity for friends to do something creative together as are all these workshops.
Botanical Mono Printing with Dee Crofts Saturday, June 9  10 – 1 pm 
This will be a unique experience allowing you to use nature as your inspiration to produce prints on fabric. All materials are included and you will not only learn, you will have a print to hold onto forevermore. This is a first time this workshop has been run and judging by others is a must.
Art in the Garden(drawing) with Mairead Byrne on Sunday 10 June from 10 -1 pm
Mairead is a talented artist and teacher and she will guide you on drawing technique while using the garden as your inspiration.
Arranging Garden Flowers with Sally Horn on Saturday 16 June (Blooms Day)
2-5pm.
Sally is an experienced artist in flowers. She will share her creative techniques with you and encourage you with the same. We will be using flowers and greenery from the garden, if you have a special vase you would like to us bring it with you
Botanical Plaster casting with Dee Crofts. Saturday 23 June 10 – 4 pm
We ran this workshop twice last summer and the response to not only learning and creating a unique piece of art was fantastic. Lunch is included in this workshop.
Again all materials are included.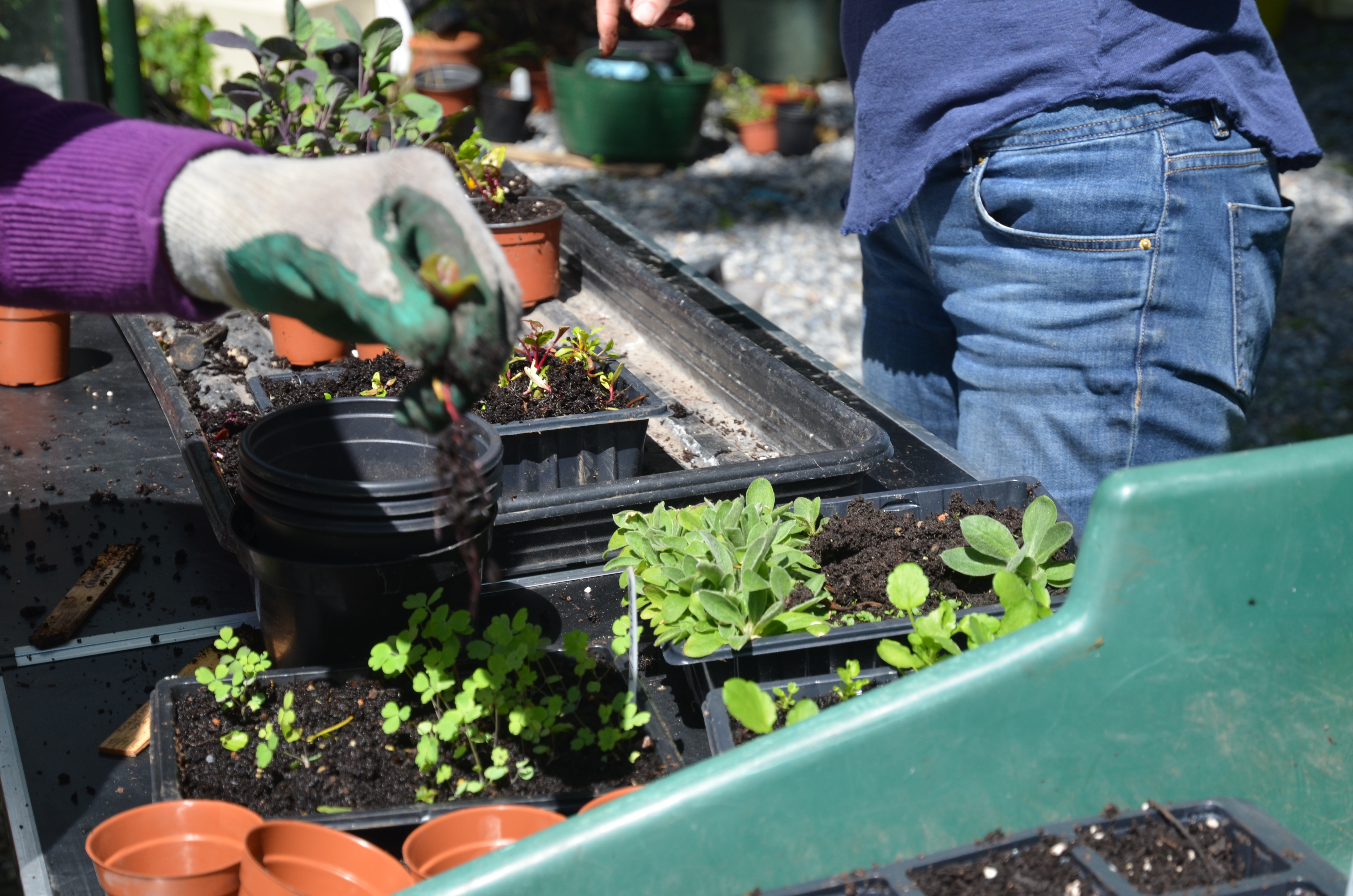 General Gardening Class
April 21,22 and 28,   2018,  2 Saturday, 1 Sunday morning
10am – 1pm
Annmarie Bowring
An introduction to how to take good care of your garden. What plants to plant and how.
Including lawn care, pruning, plant supports, good bugs, feeds, soil testing, composting and tools. All materials are supplied.As the classes are small (max 6) we will have an opportunity to focus on your garden challenges.
Growing Herbs and using them as Medicine.
Saturday 19 May 2018
10am – 4pm
Joan Hanrahan and Annmarie Bowring
Growing Herbs and How to Use Them as Medicine
Morning and afternoon workshop
Growing herbs and seed sowing
Joan runs a busy practice in nutritional therapy and herbal medicine in Dalkey, where she combines nutritional support with medicinal herbs to optimise healing. Her teaching emphasises nutritional and naturopathic approaches to chronic diseases, and her clinical experience is a valuable resource for students. She is an expert on the digestive system and its relation to immunity, and the interconnectedness of body systems.

Joan trained initially at the Institute of Optimum Nutrition and then went on to gain a BSc. honours degree in Nutritional Therapy at the University of Westminster. She followed this with a two-year post graduate diploma in Herbal Medicine and is now practising in Dalkey, Dublin as a Medical Herbalist and Nutritional Therapist.
She is a member of the British Association for Applied Nutrition and Nutritional Therapy, Nutritional Therapists of Ireland, National Institute of Medical Herbalists and Irish Medical Herbalists Organisation.
Joan has a particular interest in the areas of stress, anxiety, adrenal fatigue and other chronic health and digestive problems and regularly attends medical and nutritional seminars. Her interest in environmental medicine has led to involvement with the anti-fluoride movement in Ireland. Joan, a keen gardener, is interested in growing her own food and using foods from the wild.
Lunch and notes included.