Classes Autumn /Spring 2023/2024 Thursdays October 5/12/19 February 1/8/15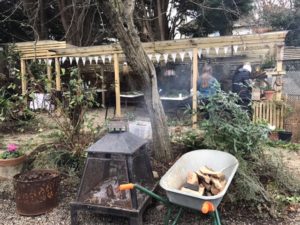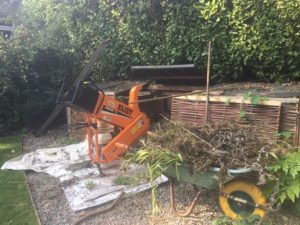 Getting rid of weeds now saves so much grief later on
Hoeing now, disturbs slug eggs, reducing their population, reducing loss of baby shoots.

A most popular tool! The double action Oscillating Hoe has an outstanding reputation for being fast and effective.  Also called the stirrup hoe.
How to use: Stand in an upright position holding the long handle. Move the hoe backwards and forwards using small movements (10-15cms) so that the hinged bladed moves back and forwards in the soil. The blade is parallel to the ground and cuts the weeds off at the root.
The blade of the oscillating hoe works parallel to the ground.
Weeds are undercut by pushing/pulling the sharp blade through the top layer of the soil.
Effect – weeds cut off and soil surface loosened for better air/water penetration.
Blades are made of high tempered spring steel to stay sharp.
Hoe widths available: 125mm & 85mm (other on request).
Blades are screwed on for easy replacement.
Price does not include delivery
---
Mornington Garden

 will reopen open in 2023 to small groups for garden tour with morning coffee or afternoon tea.

Booking is essential
Mobile: 087-2256365
Email: dalkeygarden@gmail.com
Annmarie
Mornington Garden No dig
Botanical Mono Printing and Sketching in the Garden June 2108
Mornington May 17 2018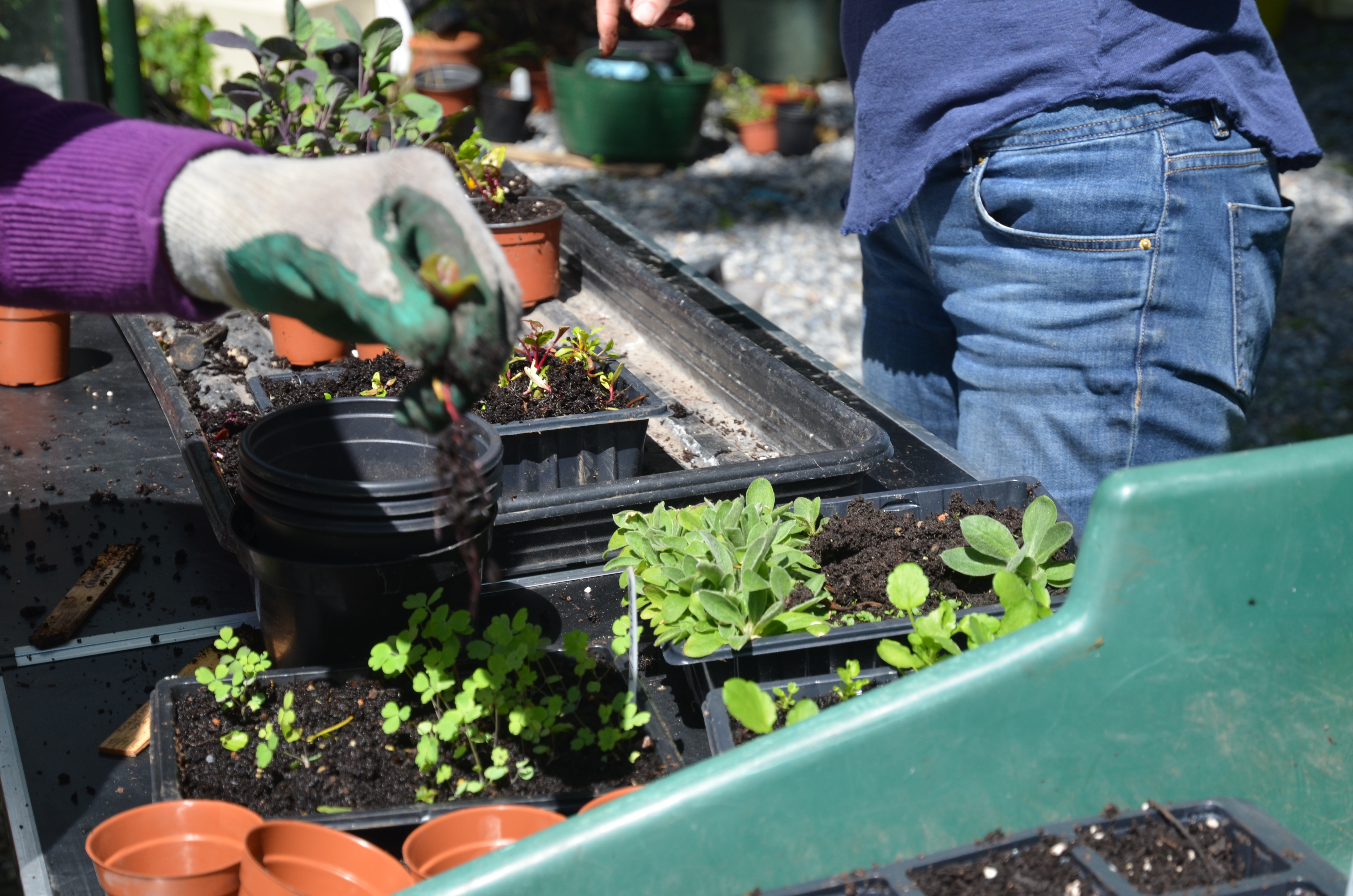 General Gardening Class
April 21,22 and 28,   2018,  2 Saturday, 1 Sunday morning
10am – 1pm
Annmarie Bowring
An introduction to how to take good care of your garden. What plants to plant and how.
Including lawn care, pruning, plant supports, good bugs, feeds, soil testing, composting and tools. All materials are supplied.As the classes are small (max 6) we will have an opportunity to focus on your garden challenges.
Growing Herbs and using them as Medicine.
Saturday 19 May 2018
10am – 4pm
Joan Hanrahan and Annmarie Bowring
Growing Herbs and How to Use Them as Medicine
Morning and afternoon workshop
Growing herbs and seed sowing
Joan runs a busy practice in nutritional therapy and herbal medicine in Dalkey, where she combines nutritional support with medicinal herbs to optimise healing. Her teaching emphasises nutritional and naturopathic approaches to chronic diseases, and her clinical experience is a valuable resource for students. She is an expert on the digestive system and its relation to immunity, and the interconnectedness of body systems.

Joan trained initially at the Institute of Optimum Nutrition and then went on to gain a BSc. honours degree in Nutritional Therapy at the University of Westminster. She followed this with a two-year post graduate diploma in Herbal Medicine and is now practising in Dalkey, Dublin as a Medical Herbalist and Nutritional Therapist.
She is a member of the British Association for Applied Nutrition and Nutritional Therapy, Nutritional Therapists of Ireland, National Institute of Medical Herbalists and Irish Medical Herbalists Organisation.
Joan has a particular interest in the areas of stress, anxiety, adrenal fatigue and other chronic health and digestive problems and regularly attends medical and nutritional seminars. Her interest in environmental medicine has led to involvement with the anti-fluoride movement in Ireland. Joan, a keen gardener, is interested in growing her own food and using foods from the wild.
Lunch and notes included.