Garden reopening
---
Mornington Garden

 on Saturday 23 May is welcoming those living within Co. Dublin.
Booking is essential, we will be abiding with all  gov.ie regulations
m 087 2256365  dalkeygarden@gmail.com
Annmarie

Pruner designed for smaller hands.
---
Designed for those with smaller hands who may prefer a smaller, lighter pruner.  It's comfortable to use yet every bit as sturdy and powerful as any other of the Felco pruners.
This great tool is ideal for small pruning work such as grape vines, shrubs and young trees, it is also the first choice of many florists. The anvil blade is screw-mounted for easy replacement. The shorter blades facilitate closer cutting to the stem of the plant.More information
OSCILLATING OR STIRRUP HOE - FANTASTIC WEEDING TOOL
---
Getting rid of weeds now saves so much grief later on .
Hoeing now disturbs slug eggs, reducing their population, reducing loss of baby shoots.
A most popular tool! The double action Oscillating Hoe has an outstanding reputation for being fast and effective.  Also called the stirrup hoe.
How to use: Stand in an upright position holding the long handle. Move the hoe backwards and forwards using small movements (10-15cms) so that the hinged bladed moves back and forwards in the soil. The blade is parallel to the ground and cuts the weeds off at the root.
The blade of the oscillating hoe works parallel to the ground.
Weeds are undercut by pushing/pulling the sharp blade through the top layer of the soil.
Effect - weeds cut off and soil surface loosened for better air/water penetration.
Bllades are made of high tempered spring steel to stay sharp.
Hoe widths available: 85mm (others on request).
Blades are screwed on for easy replacement.
Price does not include delivery
              Postponed until September 
I have made refunds to those who have already booked and keep well.
Thank you for booking and I look forward to meeting you when we are clear of this huge challenge.
Spring/summer session   Thursday 2 April for 6 weeks.
Easter Holidays 16 & 23 April finishing up on Thursday 21 May.
Tips and tricks to make gardening easier with  Klaus Laitenberger  
Postponed Until Further  Notice
Very excited to welcome  Klaus Laitenberger  

 who is one of Ireland's and Europe's most respected vegetable growing horticulturists, where he is renowned for his expertise in soil management and organic gardening.  In fact, he is regarded as an organic vegetable gardening expert. He writes for various vegetable growing and gardening publications specialising in organics and soil sustainability
Mornington Garden No dig
Botanical Mono Printing and Sketching in the Garden June 2108
Ants in the Garden
Are ants in the garden bad? The good and bad news about ants and plants. Just as a weed is a plant growing in the wrong place, insects in the wrong place are pests. Ants play a very important role in the ecology of your garden for good and for not so good. ... Ants are predator and prey since they eat the eggs of many insects and serve as food for birds, lizards, and other beneficials. Their tunnels aerate the soil and allow water and nutrients to flow directly to the plant roots. They also distribute seeds by storing them in their tunnels. The caterpillars of some butter­fly groups - read more on Blog page
Mornington May 17 2018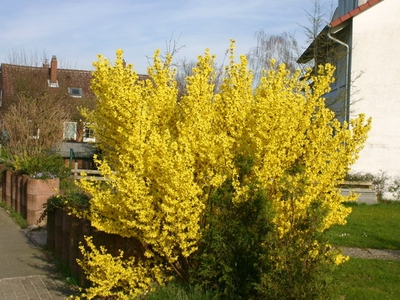 The best and worst thing about gardening is that time does not stand still, and I suppose neither do we.Gardening is about life and the desire to live.
Really enjoy every day of May as the country side and our gardens push up new growth, the leaves on the trees, so fresh and vibrant, the Cherry, Apple blossom booming, drink in the fresh air which we are now beginning to realise we cannot take for granted.
The combination of our non toxic gardening will have a benefit , encouraging bio-diversity where it is difficult to exist in other places, such a natural thing in our gardens, on our balconies where ever we can encourage flora and fauna to thrive.
May Day was born from the industrial struggle for an eight-hour day.For a gardener as the days stretch we have the opportunity to extend our time in the garden — no May Day for us, but then is it work?
May the beginning of summer, the seeds were sown in spring, new life really starts to be seen in the garden.The apple trees are in full bloom bearing fruit in the autumn, completing their cycles of life, with the production of seed to continue on.
The soil is beginning to warm up as the days grow longer and generally in most parts of the country around the 20 May we can start planting out our more delicate plants without the worry of frost.The protection we gave the soil in the autumn and late winter will now begin to pay dividends, without good soil we are lost.
I suppose the best indicator that things are happening is the growth of weeds, and so keep hoeing. Weeds are flowers growing in the wrong place, so you choose, as dandelions are still one of the best sources of early pollen for our precious bees.
For me May brings back many very happy memories of my Holy Communion picnic on the shores of Lough Corrib with the Hawthorn in full bloom. Enjoy.
1 Plant up your tomatoes into the best possible compost, plant them deep.
2 Early flowering shrubs when finished, such as Forsythia, now is the time to prune as they will produce their flowers again on this years growth.
3 Mow your lawn often keep short and allow the grass to stay there helping to feed the soil.
4.Dead head Tulips and Narcissi ( daffodils) as they finish, allow the leaves to die back naturally, as they are feeding the bulbs for next year, this can take 6 weeks 9 mid June).
5 Keep a good eye out for slugs and snails, they are most active int the evenings. Set up beer traps for them, hoeing in the morning also helps to reduce baby slugs.