Annmarie is a great teacher…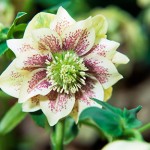 "Annmarie is a great teacher very easy going, classes were fun and we learned a lot. Each week I looked forward to our Monday sessions, to learn how to take care of my Garden more. I would highly recommend Annmarie's classes as she is patient and will explain everything  till you get it which is very important."
Sharon Morgan
I really enjoyed the Monday evening classes…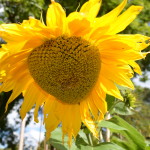 "I really enjoyed the Monday evening classes that you ran in the term to Christmas. You have an encyclopaedic knowledge of everything to do with the garden, and I learnt a lot from your off the cuff comments, as well as from the prepared material for each class. The practical tips you gave, as well as quoting from the experts, were all very useful."
Peter Cullen
Garden Design Workshop
"Thank you for organising yesterdays course. It was a very interesting day and I got lots of ideas for working on the garden this year.  

I enjoyed seeing your garden which is most impressive and you very generous with your hospitality.

I found Patricia a very pleasant person. She is very informative and knowledgeable and kept the course interesting all day. There was lots of opportunities for questions." Tim 
Willow Weaving Workshop
"You are a natural. One can't but be interested because of your love of what you do, comes across very strongly" Rita Drum   19 February 2017
Willow Weaving Workshop
"Absolutely wonderful day.Thank you Annmarie. Really useful and beautifully welcoming.   x Judy       19 February 2017
March Garden Visit to Mornington Garden
March Garden Visit to      Mornington Garden      2017
Thank you Annmarie for showing Cliff and me your lovely garden and for the most unusual plan Melanoselinum decipiens which we will wach with interest.     Maree Kirker
Basket Weaving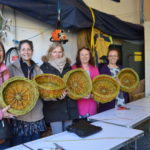 Thank you for hosting an enjoyable fun day. The basket weaving workshop was great. Lunch was lovely and Anne Marie welcomed everyone into her home with warmth and kindness. Ula Boyle
Christmas Wreaath making 26 November 2017
Christmas Wreath Making 26 November 2017
"Loved it, relaxing, switched off from life's stuff, enjoyed the creative journey" Jeanne S
"Have had no flower arrangement experience, just help with church flowers, loved my morning of learning and creativity" Gillian K.
"Fab- Looking forward to next course" Elaine McG
Christmas Wreath Making 3 December
"Today was amazing, very enjoyable. Thank you" Fiona O'C
"I loved it, fun, inspiring, creative, thank you." Mary O'B
"Welcoming, encouraging, Giving! Everyone was at ease &let their creativity flow. Many thanks for my lovely start for the festive season. Thank you".Siofradh E.
"Super" Orla D.
"Great fun".Carlotta
"Really enjoyed the morning.Thank you" Olive B"Fab.fun". Mairead O.'B
"Wonderful!'Una R

Mornington Garden No dig
Upcoming Events
Carlow Garden Festival Friday 28 July
Book Now
Roy Lancaster CBE veteran Broad castor & Gardening Expert                                11 am
Paul Smith Crug Plants , Wales.                                                                                            12.15pm
Joe Swift UK & International Gardening Personality.  Walled Garden Altamont 3pm
Bus Departs Mornington Garden  at 9 pm € 70 including entry to events.
In order to travel I must have a minimum of 18 so tell your friends and booknow
Book now for this is the second time to run this very popular workshop.An exciting introduction for  beginners to the fundamental skills of plaster casting. Deirdre will take you through her unique process of capturing flowers and foliage in plaster.  Create your own fossils from Annmarie's wonderful Mornington Garden full of specialist plants and flowers. You will take away at least  two marvellous unique works of art .  A maximum of 8 people, per workshop, this includes all flowers, materials, tools,refreshments and lunch are provided.Next workshop Saturday 22 July    10 – 4pm.