Annmarie is a great teacher…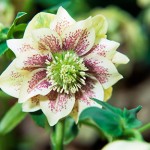 "Annmarie is a great teacher very easy going, classes were fun and we learned a lot. Each week I looked forward to our Monday sessions, to learn how to take care of my Garden more. I would highly recommend Annmarie's classes as she is patient and will explain everything  till you get it which is very important."
Sharon Morgan
I really enjoyed the Monday evening classes…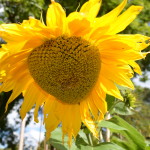 "I really enjoyed the Monday evening classes that you ran in the term to Christmas. You have an encyclopaedic knowledge of everything to do with the garden, and I learnt a lot from your off the cuff comments, as well as from the prepared material for each class. The practical tips you gave, as well as quoting from the experts, were all very useful."
Peter Cullen
Garden Design Workshop
"Thank you for organising yesterdays course. It was a very interesting day and I got lots of ideas for working on the garden this year.  

I enjoyed seeing your garden which is most impressive and you very generous with your hospitality.

I found Patricia a very pleasant person. She is very informative and knowledgeable and kept the course interesting all day. There was lots of opportunities for questions." Tim 
Willow Weaving Workshop
"You are a natural. One can't but be interested because of your love of what you do, comes across very strongly" Rita Drum   19 February 2017
Willow Weaving Workshop
"Absolutely wonderful day.Thank you Annmarie. Really useful and beautifully welcoming.   x Judy       19 February 2017
March Garden Visit to Mornington Garden
March Garden Visit to      Mornington Garden      2017
Thank you Annmarie for showing Cliff and me your lovely garden and for the most unusual plan Melanoselinum decipiens which we will wach with interest.     Maree Kirker
Basket Weaving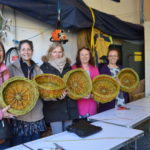 Thank you for hosting an enjoyable fun day. The basket weaving workshop was great. Lunch was lovely and Anne Marie welcomed everyone into her home with warmth and kindness. Ula Boyle
Christmas Wreaath making 26 November 2017
Christmas Wreath Making 26 November 2017
"Loved it, relaxing, switched off from life's stuff, enjoyed the creative journey" Jeanne S
"Have had no flower arrangement experience, just help with church flowers, loved my morning of learning and creativity" Gillian K.
"Fab- Looking forward to next course" Elaine McG
Christmas Wreath Making 3 December
"Today was amazing, very enjoyable. Thank you" Fiona O'C
"I loved it, fun, inspiring, creative, thank you." Mary O'B
"Welcoming, encouraging, Giving! Everyone was at ease &let their creativity flow. Many thanks for my lovely start for the festive season. Thank you".Siofradh E.
"Super" Orla D.
"Great fun".Carlotta
"Really enjoyed the morning.Thank you" Olive B"Fab.fun". Mairead O.'B
"Wonderful!'Una R

Mornington Garden No dig
Upcoming Events
Book now July 15 10-1pm Paint a scene within the garden with Mairead O'Byrne Plein air painting is about leaving the four walls of your studio behind and experiencing paintingand drawing in the garden.The practice goes back for centuries but was truly made into an art form by the French Impressionists.
Mairead Byrne started teaching 1980 as a  full time art teacher after a degree in fine art and then the H.dip from  National College of Art Dublin.  Mairead was hugely involved in portfolio preparation with students, both at Sancta Maria College and schools all over Dublin. Now retired, is presently preparing for a solo exhibition in October. After an accident in 2013, she has had to redefine her technique and works now in oils taking inspiration from the landscape with a live of colour and texture. A history of textile work influences, a mark making technique, with the brush.
Refreshments will be provided and materials Book now   through the Dalkey Garden School  online  Shop