Mornington Garden open in aid of the RNLI Sunday 14 2023 from 2pm.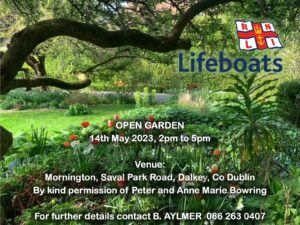 Getting rid of weeds now saves so much grief later on
Hoeing now, disturbs slug eggs, reducing their population, reducing loss of baby shoots.

A most popular tool! The double action Oscillating Hoe has an outstanding reputation for being fast and effective.  Also called the stirrup hoe.
How to use: Stand in an upright position holding the long handle. Move the hoe backwards and forwards using small movements (10-15cms) so that the hinged bladed moves back and forwards in the soil. The blade is parallel to the ground and cuts the weeds off at the root.
The blade of the oscillating hoe works parallel to the ground.
Weeds are undercut by pushing/pulling the sharp blade through the top layer of the soil.
Effect – weeds cut off and soil surface loosened for better air/water penetration.
Blades are made of high tempered spring steel to stay sharp.
Hoe widths available: 125mm & 85mm (other on request).
Blades are screwed on for easy replacement.
Price does not include delivery
---
Mornington Garden

 will reopen open in 2023 to small groups for garden tour with morning coffee or afternoon tea.

Booking is essential
Mobile: 087-2256365
Email: dalkeygarden@gmail.com
Annmarie
Mornington Garden No dig
Botanical Mono Printing and Sketching in the Garden June 2108
Mornington May 17 2018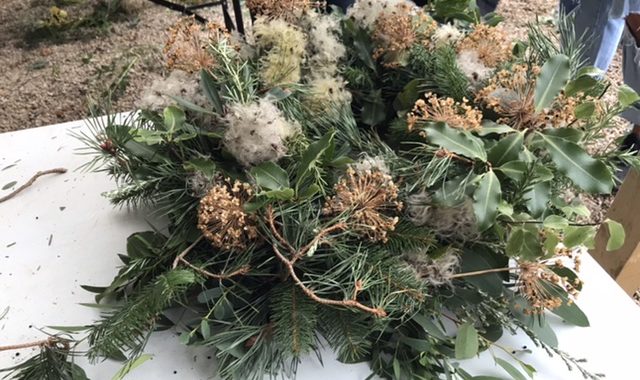 Now for some task you could do:
Take an inventory of tools and equipment that you need for next year. Add them to your Christmas list! How about an Osslating hoe,to save your back when weeding? Have some in stock.
Finish off cutting back herbaceous plants and apply a mulch of compost / manure sealing in what ever heat is left, and protecting the soil from weathering.
Bulbs are beginning to emerge now a good reason to finish off any clearing and weeding.Plant tulip bulbs, provided the ground isn't frozen and waterlogged.
Plant bare-rooted hedges, trees, shrubs and also native hedges especially hawthorn-Crataegus monogyna

to encourage wildlife and create attractive boundaries around your garden.Blending it with species such as field maple, hazel, spindle, buckthorn, wild rose and viburnum make for tough and variated hedging. Planting two-foot high saplings a 30 cm apart will provide a fine hedge within four years. Since many are woodland species, they thrive in creating a thick wall of foliage as they vie for light.A wildlife fruiting hedge with crab apple, wild pear and guelder rose. A flowering hedge, with berberis, forsythia, fuchsia, ribes, hydrangea and philadelphus.
Good time if you need to move young deciduous and evergreen shrubs as long as they're not too large and the ground isn't waterlogged or frozen. Pre-dig the new planting hole before digging up plants to make the transplanting process as quick as possible and protect the roots from drying out.
If you leave your dahlias in the ground , cover with an extra layer of mulch. If you don't have any compost or mulch cover with a layer of leaves. Peonies don't like their crowns covered as it prevents flowering.Baby slugs love to eat emerging shoots, so pull back the mulch in early spring.
Take hardwood cuttings of dormant shrubs and fruit bushes.
Sow antirrhinums (Snapdragons)in a cool greenhouse now for early flowering in the summer.These make great cut flowers.
Protect your poinsettias from cold draughts and allow them to dry out slightly between waterings to make them last for the whole Christmas period and well into January. My last years plant is still thriving.
Bird feeders give them a good cleaning and try and make them squirrel proof. Don't forget to have water available for all visiting creatures.