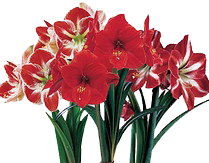 Hippeastrum from South Africa and Amaryllis from South America.
Quite often we receive them as gifts at Christmas. They are very large bulbs and not cheap. As gardeners, the trill is always to have our plants for years and rewarding us with their blooms.Hippeastrum, which is very similar in appearance to Amaryllis, except Hippeastrum has its origins in South America and the other – Amaryllis – South Africa.
In order to keep it healthy and flower again, throughout spring and summer feed with a balanced liquid houseplant fertilizer. and water once a week( keep it well drained). deadhead spent blooms, remember the primary reason for a flower is to produce seeds, and as we don't want the energy going into seed production remove the stamens early on (preventing pollination) and this also helps to prolong flowering. You can leave them outdoors during the summer, so as to enjoy extra light and humidity, protect from slugs.By placing them out of doors you are exposing them to a healthier environment and they can add to your pot display without thier flowers.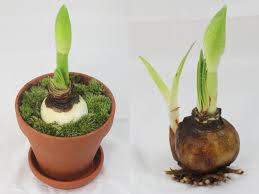 In autumn bring back into the house, as they require a temperature of 9 -13 C from mid-November for around 10 weeks, keep the compost moist, stop feeding, remove old yellowing foliage, do not dry off bulb or cut new healthy foliage.
If bulbs have outgrown their container, or they are in the same compost for more than two years, replant into a free draining compost ( one part perlite two compost – similar to a cutting compost mix).
Move plants into a bright position with a temperature of 18 c ( window sill, near a radiator) to stimulate flowers, also while growing restart feed but at mid-strength, until after flowering, returning to full feeding until November. To prolong flower life move to a slightly cooler position.When flowering has finished, in order to rebuild the energy stored in the bulb.
Very glad you enjoyed your flowers.